DAILY READING: ARCHITECTURE WITHOUT ARCHITECTS
THE SECRETS OF VERNACULAR ARCHITECTURE AND HOW IT INFLUENCED OUR CULTURAL HERITAGE AND OUR HOMES TODAY
DAILY READING: ARCHITECTURE WITHOUT ARCHITECTS
THE SECRETS OF VERNACULAR ARCHITECTURE AND HOW IT INFLUENCED OUR CULTURAL HERITAGE AND OUR HOMES TODAY
Put it simple, architecture is nothing else but the shaping of the human habitat. It has been present since the start when the first people created their living spaces with the available resources at hand. After millennia, architecture has developed along with human nature and, today, our buildings are constructed with the most varied materials and the aid of innovative technology.
However, there are still some places where architecture has not changed at all. These constructions are characterized by their particular relationship with a specific culture and geographic position and, thus, represent authenticity.
As an architect, I can guide you into the curious and amazing secrets of this interesting topic.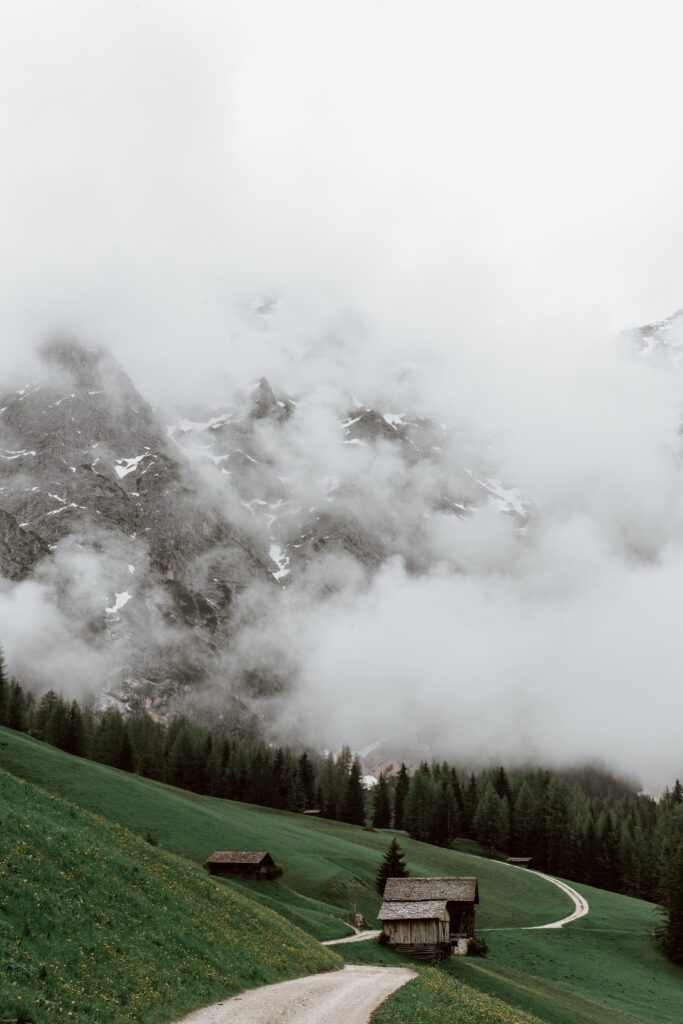 WHAT IS ARCHITECTURE WITHOUT ARCHITECTS
Vernacular architecture is described as the most authentic kind of architecture. It represents a particular group and its particular location through the construction of habitat in the same way that has always been done.
This type of architecture is sustainable by definition, since it is the smart use of local resources what characterizes it. Moreover, the buildings are usually very efficient energetically and, since there is not additional consumption for material transportation, the entire process is environment-friendly.
Construction techniques are passed from generation to generation. These traditional practices have originated through try and error and have evolved in a natural way, changing very little in a long time but doing so with the support of empirical knowledge.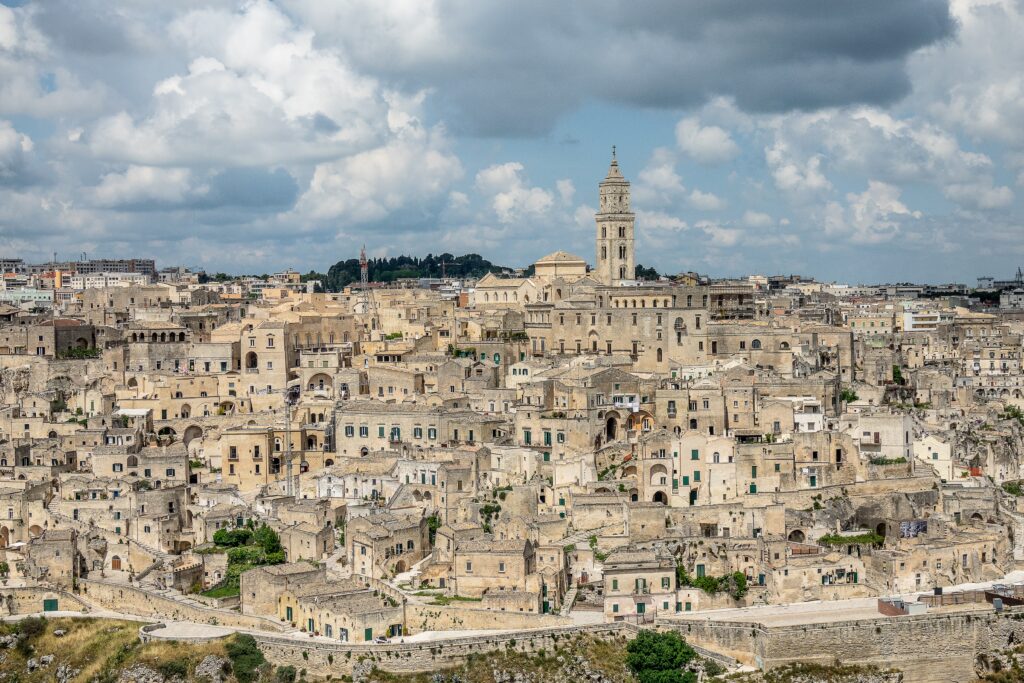 Due to its link to a particular culture, community and location, vernacular architecture is capable of transmitting a strong sense of identity. Both materials and techniques are specific to the place where it surges and have not been modified in time, blending with a certain group and representing it.
IMPORTANT EXAMPLES OF VERNACULAR ARCHITECTURE
There are several cases of architecture being built without architects all over the world. In this article, the focus will be on some of the examples still present in Italy today.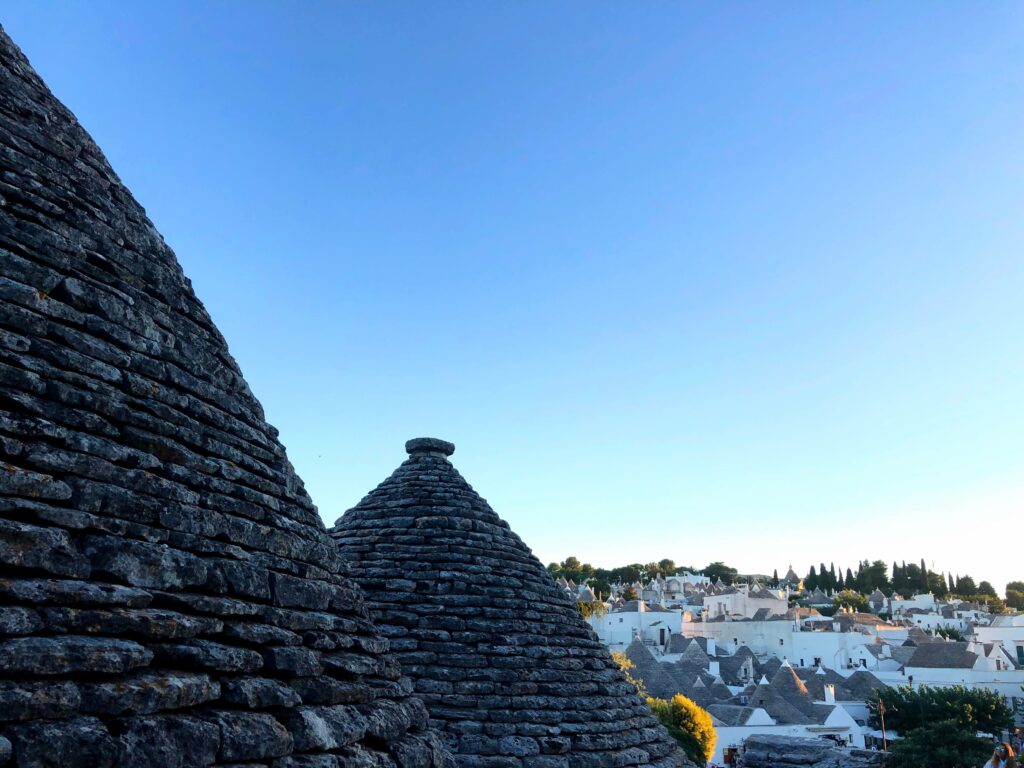 One of the better known cases of vernacular architecture that is still very relevant today is the trulli of the Apulia. These particular buildings are constructed with the local stones following a conical shape without any mortar. In consequence, there are easily brought down just by removing the top rock, answering to their historic purpose of disappearing quickly to avoid tax issues.
Alpine shelters on the north of Italy are mainly built with wood from the nearby forests. The rooftops are heavily inclined in order to avoid the weight of snow, which is typical of these places on the mountain, and the position on the slope is always in connection to the maximum amount of sunlight received, in order to benefit of the heat.
Another very famous example are the sassi of Matera, located in Basilicata. Here, houses have been excavated in the stone in order to shelter its inhabitants from the harsh weather by using the most convenient (and almost unique) material available: the rocks themselves. They perpetuate the ancient way of living in caves that dates from Prehistoric times.
APPLYING THE VERNACULAR TO OUR SPACES
It is not easy to bring vernacular architecture into our houses because it differs enormously from current construction. However, there is a key aspect of this architecture without architects than can be incorporated to our contemporary spaces: the identity.
Some materials, such as bricks, stone or wood, can be used in interior design to convey the ambiance of a certain identity without going through the complications of a renovation. This strategy can guarantee the character and overall appearance that represents a particular kind of architecture within the armor of traditional construction.
So, as you may have realized, architecture without architects is possible and it represents a part of human history that is still important today. However, there is an immense amount of empirical study that is necessary to improve the spaces until they reach perfection and that is why it is always advisable to get the assistance of a professional if your intention is to combine ancient and current customs.
The increasing use of vernacular architecture might be the key to solving some of the main disadvantages of traditional construction, which range from the lack of understanding of local resources to the divergence from sustainability.
I will be happy to help you bring a new identity to your home that connects with the primordial ways of vernacular architecture and profits from its many, many advantages. Call me, I am available for a free quotation anytime.
The Architect's Advice
Architect and urbanist, I was born in Pisticci, a town in the province of Matera, in the south of Italy.
My occupation allows me to express my passion for ARCHITECTURE, in all of its forms, from urban planning to construction, from the building site to interior design.
Architect and urbanist, I was born in Pisticci, a town in the province of Matera, in the south of Italy.
My occupation allows me to express my passion for ARCHITECTURE, in all of its forms, from urban planning to construction, from the building site to interior design.
All spaces require light and during nighttime, electricity is essential. Consequently, lamps have turn into an object that is ever present in our homes and, if used smartly, an item capable of decorating any space. As an architect, I can help you choose the perfect lighting fixtures for your spaces, the ones that will emphasize style while being functional and adjusted to your particular budget. Here are some fundamental notions that will help you choose the lamp (or lamps) that answer to your every need.
At this time of year, most of us are thinking about the upcoming holidays: Christmas and New Year. Preparing delicious food and buying gifts for our family and friends tend to make this period stressful, but one essential ingredient is, without a doubt, the choice of decorations that contributes to filling our spaces with magic. Here are some tips to turn your home into a cheerful, happy and festive version of itself!
The mirror is one of the most popular objects used for interior design. It can decorate, illuminate and create an illusion of more room. These are the key points that have to be carefully thought of when adding a mirror to your spaces.
CREATE YOUR OWN PROJECT WITH MY HELP
CREATE YOUR OWN PROJECT WITH MY HELP