HOW TO PICK THE PERFECT HOME
"THE HOME SHOULD BE THE TREASURE CHEST OF LIVING." – LE CORBUSIER
HOW TO PICK THE PERFECT HOME
"THE HOME SHOULD BE THE TREASURE CHEST OF LIVING." – LE CORBUSIER
Owning a house is one of the main goals in life for everybody. That is why when we are looking for our first home, things get complicated, we are under stress and it can be a very confusing experience. Do not panic! Even though it is a major decision, there is a way to succeed without risking your sanity: just keep your priorities in mind and go little by little towards the objective.

LOCATION; LOCATION; LOCATION
If there is one fundamental thing that cannot be changed in real estate, that is the location. A house is immovable object by nature, so wherever you will be settling will certainly be permanent. When choosing a new home, pay attention to the neighborhood and its characteristics: Does the position suit you? What about the services around the lot? Is it the place where you see yourself in 10 years?
Furthermore, this particular factor counts for a big part of the value of the house and tends to vary according to the city's planning, which is usually available for consultation years in advance. As a consequence, checking the urbanism and infrastructure programming in order to have an insight on the way the city is going to change in the future is an advisable task.
THINK ABOUT TODAY AND THINK ABOUT TOMORROW
Each home is different from the others. What you are looking for is adjusted to your particular personality and lifestyle, so it is wise to make a list of those things you cannot simply live without. Those features are going to help you focus and establish grounds from which you can start your research.
However, do not consider only the present but project to the future: a home is supposed to last a lifetime and your requirements today are going to shift in time. As a result, you will have to plan ahead and take into account the next 5 years of your life. A simple way is to start by thinking of the reasons that drive you to purchase a home: Are you moving in together with your significant other? Is having a family a project? Are you working from home and in need of extra space? Would you like to own a pet? From there on, you are able to perceive a foreseeable future.
THE REAL VALUE LIES IN THE POTENTIAL
As it is, a tailor-made house is probably not going to be easily found and that is why it is of utmost importance that you are able to see past the old wallpaper and the dirty basement into the potential of the house you will be purchasing.
Consequently, a renovation should always be accepted as a viable choice. Through this kind of option, it is possible to hunt for buildings with a reduced cost and use the difference to turn them into your dream house, filled with personalized details and matching exactly what you are looking for.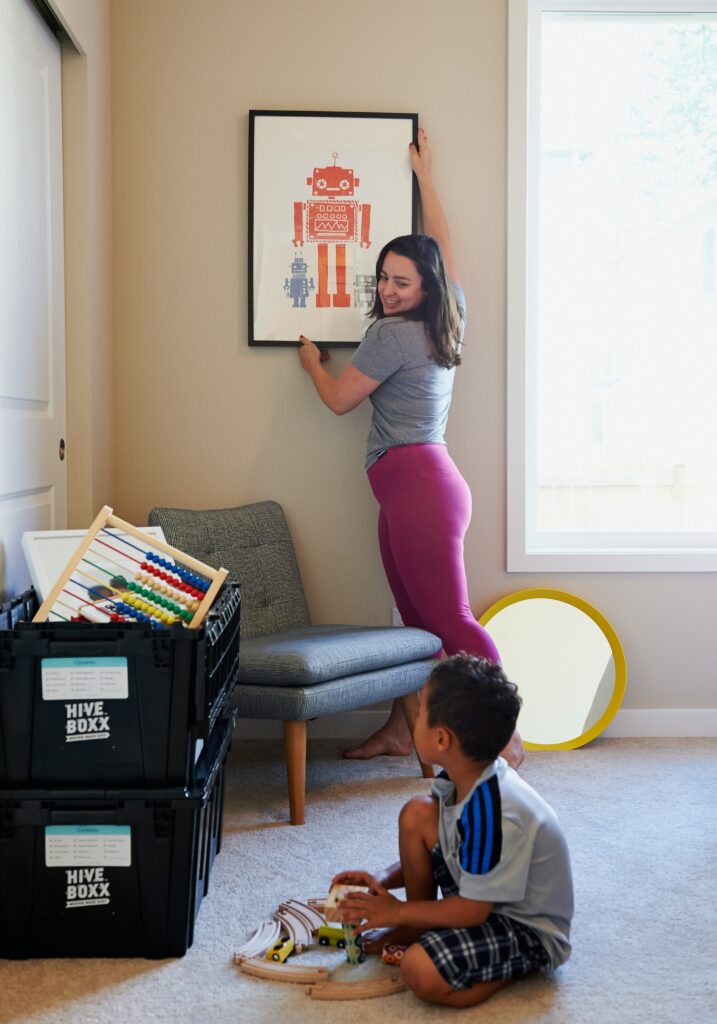 There are certain aspects, such as internal walls or surfaces, that have great flexibility and an ever greater impact in the appearance of the house. With the proper assistance from a professional, a building can shift completely from a worn-out dwelling to a true architectural development: customized, in style and brand new.
But it is also possible to do it yourself! If you consider that most changes are only linked to esthetics, you could put your own hands at work and make a day of it.
RESPECT YOUR BUDGET
Finally, the budget is an aspect that could really support you if used wisely. Instead of thinking of it as a limitation, it could simply be acknowledged as a tool to filter the alternatives that are out of your possibilities and to clear the path towards the house of your dreams.
Moreover, it is important to respect the set budget since it can affect your future considerably, especially if you are relying on a bank loan. A mortgage is going to last from 10 to 30 years and you have to pay for it today but also during the next stages of your life, when not all facts are clear: Are you going to start a family? Is vacationing an important part of your life? Would you like to buy a new car or motorcycle? Accordingly, it would be wise to limit the amount of the continuing fee to a maximum of 20% of your salary so you are safe, now and forever.
In conclusion, choosing the right home is not something to take lightly and it requires a lot of attention, from the big decisions to the tiniest detail. As an architect, I am fully qualified to assist you in buying the place you will be calling home for the following years and I can help you realize the true potential of each option. Contact me anytime for a half-hour meeting, free of charge, in studio or via Skype.
The Architect's Advice
Architect and urbanist, I was born in Pisticci, a town in the province of Matera, in the south of Italy.
My occupation allows me to express my passion for ARCHITECTURE, in all of its forms, from urban planning to construction, from the building site to interior design.
Architect and urbanist, I was born in Pisticci, a town in the province of Matera, in the south of Italy.
My occupation allows me to express my passion for ARCHITECTURE, in all of its forms, from urban planning to construction, from the building site to interior design.
All spaces require light and during nighttime, electricity is essential. Consequently, lamps have turn into an object that is ever present in our homes and, if used smartly, an item capable of decorating any space. As an architect, I can help you choose the perfect lighting fixtures for your spaces, the ones that will emphasize style while being functional and adjusted to your particular budget. Here are some fundamental notions that will help you choose the lamp (or lamps) that answer to your every need.
At this time of year, most of us are thinking about the upcoming holidays: Christmas and New Year. Preparing delicious food and buying gifts for our family and friends tend to make this period stressful, but one essential ingredient is, without a doubt, the choice of decorations that contributes to filling our spaces with magic. Here are some tips to turn your home into a cheerful, happy and festive version of itself!
The mirror is one of the most popular objects used for interior design. It can decorate, illuminate and create an illusion of more room. These are the key points that have to be carefully thought of when adding a mirror to your spaces.
CREATE YOUR OWN PROJECT WITH MY HELP
CREATE YOUR OWN PROJECT WITH MY HELP